Kids Party Ideas For Ice, Inline And Roller Skating

Skating Fun For Kids
Are you looking for some entertainment ideas for your kid's next birthday party? Look no further than a classic roller rink skating party! Kids worldwide love to go out, strap on a pair of roller skates, and hit the rink.
It's a lot of fun activity that builds strong muscles, hand-eye coordination, and balance control. Whether you're organizing an outdoor or indoor skating parties for your kids, there are plenty of creative tips to make it memorable - from decorations to yummy treats.
In this blog post, we will provide helpful advice so that your little ones can enjoy a perfect child's birthday party experience at roller skating rinks!
Table of Contents
Ice Skating Birthday Party
What could be cooler than having an ice skating birthday party? Literally nothing. Picture this: you and your friends gracefully gliding over the ice, feeling the breeze in your hair, dodging each other while trying to show off your best moves on the skate rink or pond.
And let's be real, even if you fall on your butt (which, let's face it, we all do), it just adds to the fun. Plus, you can top the ice skating birthday party off with some hot cocoa and cake rink-side. Who says a winter birthday party can't be a blast?
Roller or Inline Skating Party
A roller skating party is so much fun! Something about gliding around on those four-wheeled skates makes you feel like a carefree kid again. And who doesn't love a good excuse to dress up in neon colors, leg warmers, and disco wheels?
Plus, let's not forget the music. Jamming out to some classic '80s tunes while showing off your skating skills? Count us in. The only downside? The occasional wipeout. But hey, it's all part of the fun (and the bruises just make for a good story later). So grab your skates, and let's have a disco roller skate party!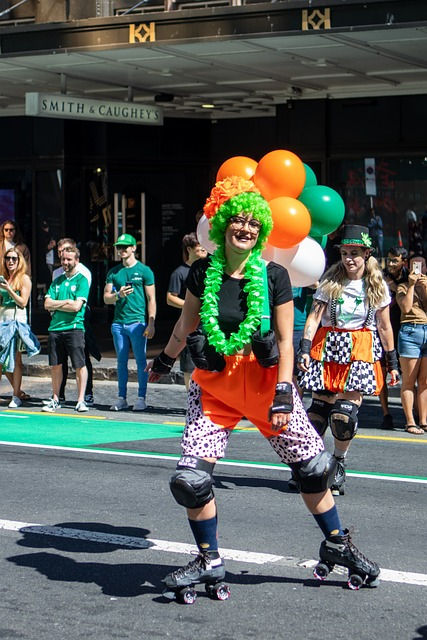 Party Theme Ideas
Consider the age of your kids and choose a fun idea for a party theme, such as a fairy tale or superhero party for boy roller skating party ideas. 
Planning a roller skating party for kids can be an adventure on its own! You want to ensure the day is filled with laughter, excitement, and fun memories.
Choosing the right theme can make all the difference, especially according to the kids' age. Imagine throwing a fairy tale party with a trail of shiny stars leading to a magical world or a superhero-themed party with miniature capes adorning each child's back.
Let your creativity run wild, and your imagination take the lead to organize an unforgettable birthday party celebration for your little ones.
Easy Decorations
Create an impressive backdrop with balloons and streamers, or if you don't have time, make it simpler with paper goods such as colorful banners and signs. When it comes to decorating a roller skating party or ice skating rink party, there are endless possibilities.
But if you're short on time, don't stress! Creating an impressive backdrop can be as simple as grabbing some balloons and streamers in coordinating colors for the skating party. Want something even easier? Hang up some colorful banners and signs - they're a quick and easy way to add some personality to any space.
And who knows, maybe you'll impress your guests with your decorating skills for a cool party (or at least make them think you tried hard).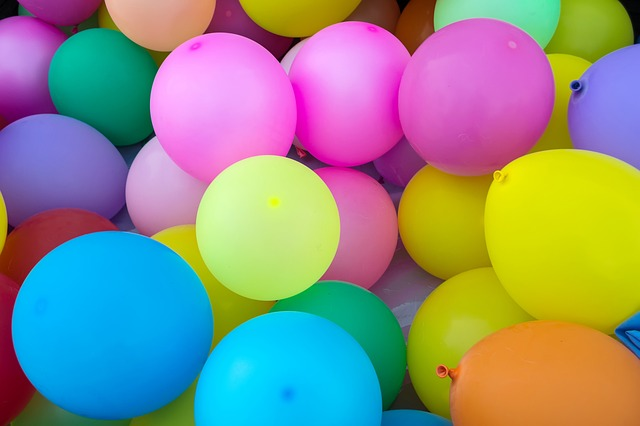 Food and Snacks
Serve easy-to-eat food like hot dogs, popcorn, chips, and candy floss to give the kids energy for a roller skating party or ice skating birthday party. Can you hear that sound? That sounds like kids having fun at the skating rink birthday party! And what goes hand in hand with an ice skating birthday party or roller skating party? That's right - food!
To keep those little ones fueled up and ready to go, serve up some easy-to-eat options like pizza and the above-mentioned options. After all, no one wants to be weighed down by a big meal when they're trying to show off their moves on the ice.
Plus, these snacks are perfect for that in-between time when the kids need a little energy boost after the skating party. Trust us; they'll be thanking you for the tasty treats!
Special Treat: Hot Chocolate Bar!
Is there anything more delightfully indulgent than a hot chocolate bar - especially when ice skating? I mean, sure, I could probably name a few things, but let's not get too distracted. The point is a chocolate bar is a sweet treat that brings a touch of decadence to any gathering.
Think of all the possibilities for different toppings: marshmallows, whipped cream, and maybe a sprinkle of cinnamon to really kick things up a notch. Whether you're hosting a winter or summer birthday party, a hot chocolate bar is the way to go.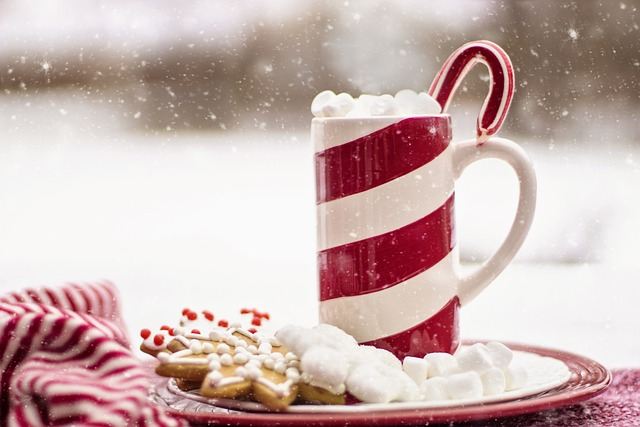 Fun Games and Activities
Have organized activities like ice skating races and limbo competitions on the skating rink floor to keep children entertained - whether they're ice skating at the rink or want to roller skate outdoors. Looking for a way to keep your little ones entertained and burn off some energy? Look no further!
Organized games and activities are a great way to engage children and keep them occupied for hours at an ice skating birthday party. Try hosting a skate race, complete with obstacle courses and challenges, or a limbo competition to test their flexibility - and have some laughs in the process.
With these playful activities, you'll provide the kids with a fun and exciting experience and create memories they'll cherish for years to come. So, get ready to let loose and have some fun!
Music and Sound System
Hey there, party people! Are you ready to rock your socks off? Before you crank up the volume, let's ensure your sound system is up to par.
You don't want any mishaps when it's time to get down to the beat. First things first, let's set up a good quality sound system that's age-appropriate. We want to ensure everyone can enjoy the music, from the young ones to the golden oldies.
Plus, let's be real; nobody wants to listen to baby shark on repeat all night. So, let's break out the speakers, plug in the amp, and prepare for a musical experience that'll make you want to dance all night long.
Giveaways and Favors
Who doesn't love a good party favor? What better way to end a fun-filled ice skating or rollerblading party than with a bag full of goodies? And for kids, that's a whole new level of excitement! So why not give them something to remember your party by?
Prepare a sweet little goodie bag filled with all sorts of treats like stickers, coloring books, and temporary tattoos. Trust me, your little guests will love going home from the party with something to show off to their friends.
Plus, it's a great way to say thank you for coming and sharing in the party festivities. So go ahead, get creative, and make those goodie bags as awesome as you can!
The Best Roller Skates, Ice Skates, Rollerblades and Combo Skates from Xino Sports
Do you want to get your kids active and have fun on their next birthday? Then make sure to pick up a pair of Xino Sports roller skates, ice skates, rollerblades, or the awesome 2-in-1 combo for kids!
These children's skates are perfect for both girls and boys and feature light-up wheels that add extra fun to any skating activity.
Your children will love skating around the neighborhood or at the rink with their friends, and you'll love knowing they're getting some exercise while doing it.
Don't be concerned about your child's feet outgrowing their skates any time soon - these skates come with adjustable sizes, allowing them to grow along with your youngster!
And don't worry if your child has never used roller skates before - they'll be able to pick it up quickly in these sturdy learner skates!
Wrapping Up The Party
All in all, a kid's ice skating birthday party or rollerblading party is a fun and cool way to celebrate any special occasion! Remember that age-appropriate themes, decorations, food, and activities will be necessary to make the party awesome.
Don't forget to set up the sound system so everyone can enjoy the music, and why not include a hot chocolate bar too? You can even give out favors when the party is over. Kids of every age will remember your party forever - they'll want to hit the rink repeatedly!
And you know what? A skating party is just as awesome for adults if you want an exciting alternative to your more traditional celebrations. So keep those wheels rolling: get on board with the skating trend this year!
Is Roller Skating Good Exercise? Health Benefits of Skating
Roller Skates for Kids: How To Learn Roller Skating
Adjustable Kids Skates: How To Adjust Roller and Inline Skates
Toddler Skates for 3 Year Old: What You Need To Know
Can You Teach A 2-Year-Old To Skate?
What Are Recreational Kids Ice Skates?
Parents Guide To Buying Youth Roller Skates in 2023
Inline Roller Skates: 2-in-1 Neon Combo Skates with Light-Up Wheels